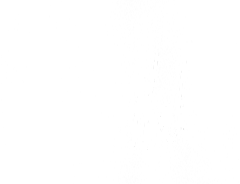 Dutch artist Lilian Hak is a vocalist, songwriter, composer and producer. Her music travels through cinematic pop, jazz, avant-garde electronica with a wide palette of instrumentation for the arrangements. It is rich, playful and powerful. All of the many different facets Lilian embodies come to life through her music for theatre, cinema and album recordings.
Hak composes by using a combination of acoustic and electronic instruments and resampling techniques. Her musical interests extend across a wide range of genres. She loves old movie soundtracks and is influenced by scenes from Bacall and Bogart film noir.
She performed in numerous venues, at festivals and in theatres, accompanied with a band, string quartet and even an orchestra. Her music and performance drew the media's attention and she was featured in several prime-time TV shows and radio stations. Apart from four full- length albums and several singles including remixes she released, Lilian collaborated with other artists, such as Ozark Henry, Wouter Hamel, T.Raumschmiere, Matthew Herbert, Scanner, Pitto, iET and LHISPR.
Aside from her own projects she composes music for TV commercials, documentaries, film or other media and works as a voice-over actor.
At the end of this year the upcoming album 'Little Torch' of jazz singer Wouter Hamel will be released. She has co-written, produced and mixed this album. At the moment Lilian is working on her own compositions and songs and will release her fifth album next year.
When I write music, it has a very visual place in my mind. It has a place full of characters, colours and landscape