INFO
Projects – Lilian Hak creates original music and sound for advertising, film, theatre, artists and autonomous projects. Music and Audiovisual Productions. Autonomous projects include several album and single releases along with extensive audiovisual Live performances. Collaborations – both commercial and non-commercial – include musical scores created for short films, documentaries, commercials and product websites.

A movement for three dancers, two cameras and a building, UBU (short movie 9.22)
Concept & direction: Robertjan Brouwer; Camera: Raymond Hartman, Michiel Mulder;
Composition music & mixing: Lilian Hak; Violin: Nadia Wijzenbeek; Piano: Lilian Hak;
Choreography: Anouk van Dijk; Dancers: Nina Wollny, Michael Jahoda, Giulia Mureddu;

Ssst…NIET ZINGEN AUB (theatre multi-media performance 2017)
Concept, music & sounddesign – Lilian Hak; Concept & writer – Saskia Ebeli; Sounddesign – Olger Star; Camera & montage – Olivier Terpstra.
Voices: Hadewych Minis, Jan Mulder, Pim Veth, Abdelkader Benali, Arthur Japin, Adelheid Roosen, Jan de Graaf, Viola van Veenendaal and Matthijs Janssen.
Thanks to: Gemeente Utrecht, Fentener van Vlissingen Fonds, Prins Bernhard Cultuurfonds Utrecht, K.F. Heinfonds, Stichting Elise Mathilde Fonds, Stichting Siren and Big Orange Music.
Performance dates 2017: 23 juni Valkhoftheater, Nijmegen; 7 t/m 11 juli Festival de Parade, Den Haag; 21 t/m 28 juli Festival de Parade, Utrecht; 5 en 6 aug Solar Weekend, Roermond; 16 t/m 21 aug Festival de Parade, Amsterdam.

The Dark side of Hollywood (Film Noir Festival EYE trailer 2021)
Concept, illustration & motion design: Yvonne Kroese & René Gast; Sound design: Bernhard Joosten; Song 'Sunny Day' by Lilian Hak; Corporate design: Marieke Griffioen. Original format 4K cinema and surround audio.

Kinderdromen in de uitverkoop (Radio documentary VPRO 2019)
To listen click here – NPO Radio 1 –
About: Documentaire van Saskia Ebeli en Lilian Hak, waarin zij de magie van de speelgoedwinkel onderzoeken en hoe deze doorkruist wordt door de logica van de markteconomie. Wat als de speelgoedwinkel uitsterft? Wie kan het zich nou niet meer herinneren: het moment dat je als kind, met gevulde spaarpot en een gezonde doses spanning, naar de speelgoedwinkel ging. Om daar hét speelgoed te kopen waar je al maanden naar verlangde.
Concept: Saskia Ebeli & Lilian Hak; Music, sound design & mixing: Lilian Hak. 

Quiet Nights Again (short movie 2017)
Director – Olivier Terpstra; Music & sounddesign – Lilian Hak 

A GIRL AND A GUN (short movie 2013)
Filmmaker – Eileen McQueen; Music featuring songtrack 'Never speak to Strangers' by Lilian Hak
Award: Best Drama at Smalls Film Festival London UK and Best Williamsburg Short at Williamsburg Independent Film Festival.
Official selections: Big Apple Film Festival NY, Atlanta Shortsfest.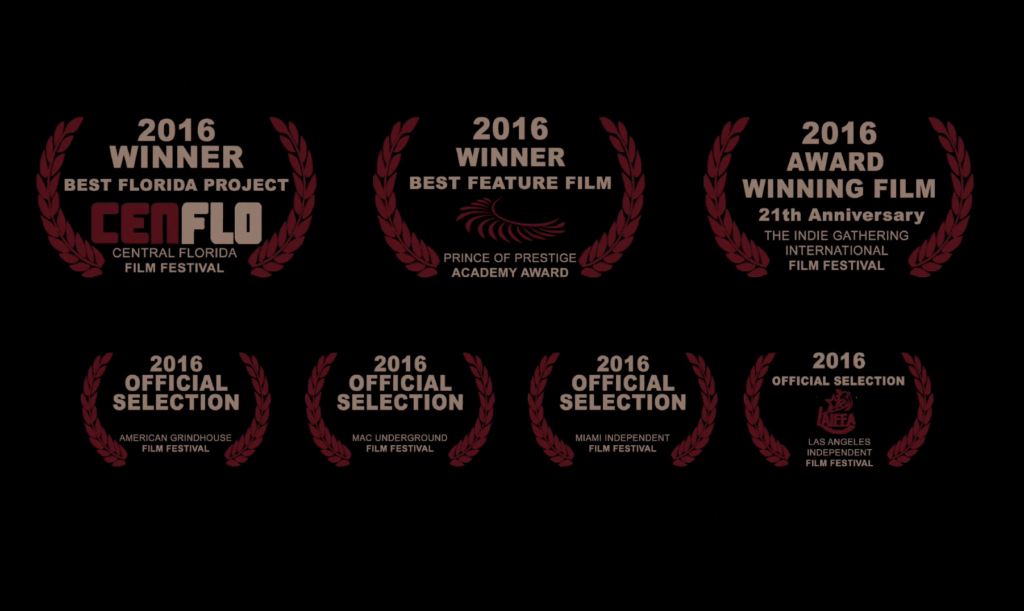 HAIMA (short movie 2016)
Filmmaker – Colin Harris; featuring songtracks 'Rebels Outlaws Misfits' and 'This Place is burning' by Lilian Hak
Awards: Best Florida Project (CENFLO), winning film at the Indie Gathering Film Festival, winner best feature film at the prince of prestige Academy Award

BRAD IN A BOTTLE (short movie 2011)
Filmdirector: Nicholas Clifford; a Truce Films production Melbourne ; featuring songtrack 'Lonesome People' by Lilian Hak. Scene 04:50 – 07:10 minutes.

MULE (short movie 2013)
Filmmaker: Malik Roberts; featuring songtrack 'Lonesome People' by Lilian Hak. Scene 10:40 – 13:40 minutes.
Official selections: Cardiff Film Festival, Poland Random Film Festival, Best shorts La Jola, Fresh Film Festival

WAS IK EEN EGEL, DIRKJE KUIK (documentary 2010)
Filmdirector: Ulrike Helmer; Produced by: Museum Dirkje Kuik; Portrait about illustrator en poet Dirkje Kuik, born as William Kuik (1927-2008 Utrecht); Camera Rob Smits; Composition music & mixing: Lilian Hak; Violin: Vera van der Bie; Accordeon: Gert Wantenaar; Voice-over: Arthur Japin.

PREVENT CHILD ABUSE (TV and radio commercial)
Concept: Aapmedia; Client: NIZW; Camera: Marcel Prins; Music: Lilian Hak